In today's busy life, security cameras have appeared as a crucial part to keep things safe and secure. Indeed they are; as they serve for property security and mental peace. It is also crucial to check their 'health' so that they can serve their best, in terms of their performance and continuance.
Time to time checkups and fixups not only increase their life, but also guarantee that they are up with you as your watchdogs for your properties.
Hold on, you're at the right place to learn deeply about security cameras & security camera management , and get the practical tips on how you can keep them up with their best performance.
Cleaning and Inspection
To ensure crystal-clear vision, regularly clean and inspect your cameras. This proactive approach helps prevent dust accumulation, detects physical damage early, and ensures proper camera alignment for accurate surveillance.
Dusting and Wiping
The body and lens of the camera should be dusted smoothly with soft and plain cloth. Clouded dirt and spilth should be removed with deep attention so that image quality could be clear.
To remove the taints and finger marks, wipe the lens with lens cleaner or a light detergent solution of water. Be cautious of using any rash material or substance that can be harmful for the surface of the lens.
Checking for Damage
Examine even a minute sign of any physical damage i.e. loosening parts, cavities, or fissures. Make sure that all the connected cables are safe and not tattered. Precariously call for a technician or the manufacturer to fix or replace.
Verifying Camera Positioning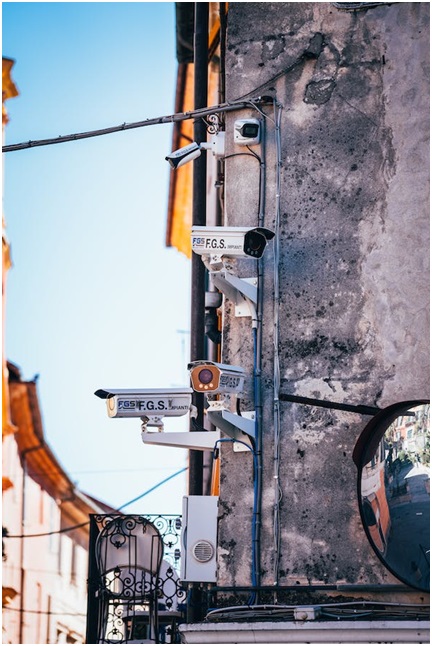 Regularly verify camera angles to ensure they properly cover targeted areas. Adjust the camera's alignment, tilt, and zoom as needed for optimal surveillance. Sometimes edges go blurred, but you can readjust as much needed to get clean coverage.
Software and Firmware Updates
Tech is not your old school friend, rather it needs to be refreshed day by day. You need to keep your cameras updated, software and hardware both, to get maximum output and avoid any security casualty. To confirm that your cameras are equipped with most current features and tactics, check manufacturer updates and latest instructions regularly.
1) Check Manufacturer Updates
Manufacturers' websites keep updating their customers about ongoing advancements in hardware and software. Keep in touch with their newsletters; you'll get the latest features that can boost cameras' performance and enhance your property security.
2) Follow Installation Instructions
Before you go for any updates, be careful to read all provided information and instruction. To confirm any update process, don't let the step-by-step guide unread. Read it completely and carefully, you'll get what to do and how to do the particular update process.
3) Test After Updates
Once you've done the updates, retest the camera's operations to attest that it's working efficiently. Following operations should be checked if they're in their actual potential:
Audio recording
Motion detection
Remote access
If you've connected other softwares such as mobile applications, make a test running for a few days so that you can confirm the expected performances accurately.
Power and Connectivity
For an uninterrupted operation of security cameras, power supply should be made reliable and supply connecting networks should be cleared. To avoid any disturbance in coverage, power cables, switching connections, and network setups should be examined on a regular basis.
1. Power Source Check
Examine the power supply system and connections to your security cameras. Oftenly examination of power cables that either they're plugged properly or not; will save you from any casualty. And the replacement of faulty, damaged wires and cables will give you a double sense of security.
2. Network Connectivity
Make a quick check: your security cameras are connected to the internet network, yes or no? In the latter case, check the following:
Internet cables
Routers
Switches
Wireless connection
Valid IP address
Correct network settings
Considering the network settings makes your cameras' surveillance smooth and consistent.
3. Backup Power Solutions
Load Shedding in electricity can disturb the operations of security cameras. To provide temporary solutions for power outages, use UPS.
These backup systems provide enough support to run the cameras during the power shortages in regular supply. If you check your UPS punctually, your security cameras can operate 24/7 without any disruption.
Storage and Data Management
To upkeep the effective surveillance of your cameras, data management and sufficient storage capacity are essentials. To make sure efficiency of storage and placement of recorded footages, 3 things are necessary to be considered:
Secured data access
Monitored storage capacity
Established data retention plans
– Storage Capacity Monitoring:
Keeping a kind of balance sheet of your storage capacity can prevent any shortage of storage. Maintain the balance between used and available space on NVR or footage recording devices. You can also set auto alerts or notifications about reaching a specific limit of storage; it will make you avoid other itching alerts such as, storage full!
– Data Retention Policies:
Make a data retention policy that can help you according to your needs and security requirements. Set a range about how much old footage to be kept and when to whitewash them. In this regard, a legal consultation can be held along with industry guidelines. It will help you organize the relevant and irrelevant data.
– Secure Data Access:
The protection of footage from inappropriate hands is more crucial. Make sure that you've commanded a solid password to access your NVR storage.
If the stored data is sensitive, end-to-end encryption would be secure. Update user access to be restricted to authentic persons only. While checking out, log out properly.
Ensuring Longevity and Effectiveness
Understanding the realities of today's property management tactics, it is crucially important to maintain your security cameras so that they can operate with expected potential and provide proper security for your possessions and properties.
Frequent dusting and cleaning can ensure their clean visibility, and can minimize the trouble of any technical damage. In addition, it can be beneficial to stay updated with the latest updates in software and hardware. It can also enhance your cameras' longevity and efficient performance for you, and keep away from any uncertain damage.
For uninterrupted camera surveillance, it is necessary to have a reliable power supply system and a smooth connectivity network.
A regular examination of damaged, frayed wires and cables prevents any harmful incident around your properties. Keeping UPS as a backup plan in case of power backup can provide you 24/7 camera operations.