What a luxury it would be if you have a sufficient amount of money to avail the flagship smartphone you deserve that possesses all the features and functionalities you need. Can you relate? And if you indeed have the budget for a premium smartphone and are excited to own one, then I am sure among the sea of flagship units you have come across is the Honor Magic5 Pro. It is relatively popular in the mass market because of the design, features, and overall form factor of the smartphone. If the specifications of the HONOR Magic5 Pro deeply interest you but are a little unsure if they are a bang for your buck, then you would be glad to know that the short but informative blog I prepared is especially just for you. In this blog, I will share with you my insights into the unit's best features and help you determine why they are a good value for your money. So without any further delays, let's get right into today's discussion…
Honor Magic5 Pro: Design and Form Factor
In general, the design of the Honor Magic5 Pro is unique in its own way in the sense that it is minimalistic and modern at the same time. The smartphone is minimalistic because of the clean and less unnecessary design on the unit's casing. It is modern because it has an elegant semi-matte finish with a single tiny brand logo on the rear end of the smartphone and a circular bezel where the triple cameras and LED flash are situated. As for the selfie camera, it has a modern standalone horizontal lens that comes with an LED flash. Nevertheless, there is no doubt that the Honor Magic5 Pro's design is premium and flagship quality even at first sight. As for the form factor, it has a glass casing with an eco-leather back. The unit is also IPS certified which makes it dust-proof and water-resistant.
Honor Magic5 Pro: Features and Performance
The premium qualities of the Honor Magic5 Pro don't stop in the elegant design of the smartphone. It is a flagship smartphone after all, and you can be assured that you will be getting outstanding features that will enhance your experience in both work and play. For instance, the Honor Magic5 Pro brand is equipped with the Qualcomm Snapdragon 8 Gen 2 which is a well-known gaming microprocessor chipset. What this means is that it can certainly run any games that have high system requirements such as Farlight84, Call of Duty, FIFA Mobile, NBA 2k Mobile, etc. And you have to bear in mind that if the smart device can run major gaming titles, it can definitely load any mobile applications with ease. Furthermore, you'll be benefiting from its Adreno 740 and superb high refresh rate that ensures that you are not going to experience any lags as you are playing your favorite mobile games.
Honor Magic5 Pro: Camera and Video Resolutions
Honor Magic5 Pro possesses a 50 MP main camera that is supported by two additional camera lenses that include a 50 MP ultrawide and 50 MP periscopic telephoto and a TOF 3D lens for depth. The front-facing camera provides you with a 12 MP resolution that is excellent for taking picture-perfect selfie photos and videos. It also produces clear images for video calls given that you have a stable internet connection. With this being said–you can count on the unit especially if you are a social media personality or regular post on the said platforms as it produces stunning images and videos that your audience will certainly adore and appreciate.
Honor Magic5 Pro: Battery Capacity and Performance
The Honor Magic5 Pro is equipped with a Li-Po 5100 mAh non-removable battery that is slightly better than the standard batteries used by most modern mobile phones. The battery capacity of the unit can approximately last 10 to 12 hours under heavy usage and about a day when you are only using light applications during the duration of the day.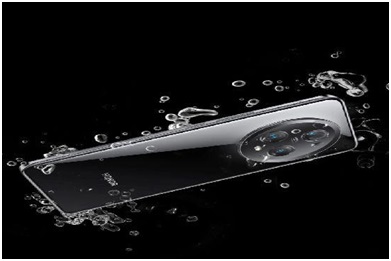 Honor Magic5 Pro: Final Thoughts and Value for Money
There is no doubt that the Honor Magic5 Pro is a powerhouse when it comes to design and features. You will benefit from the unit's Qualcomm Snapdragon 8 Gen 2 hardware which is more than capable of running applications that include games and productivity applications with particularly high system demands. In addition, it has a high refresh rate and Adreno 740 that ensures a lag-free experience as you do your business. The camera and video resolution are also superb as the 50 MP main camera is accompanied by periscopic telephoto and ultrawide lenses with 50 MP resolution each. Last but not least, the 5100 mAh battery is perfect for heavy gamers and provides them with a lot of game time for approximately 10 to 12 hours.