The silver screen has been a mirror, reflecting society's fascination with firearms, sometimes in historical, sometimes in fantastical contexts. When done right, the guns chosen for these films often steal scenes, becoming as iconic as the actors themselves. Some film firearms not only achieve cinematic fame but also fuel interest in real-world collectibles, where enthusiasts might wonder about their real-world value and lineage.
Let's dive deep into the world of cinematic firearms, where history, fantasy, function, and form blend seamlessly, and let's explore the collectible appeal they command.

The Sig Sauer P226: A Silver Screen Star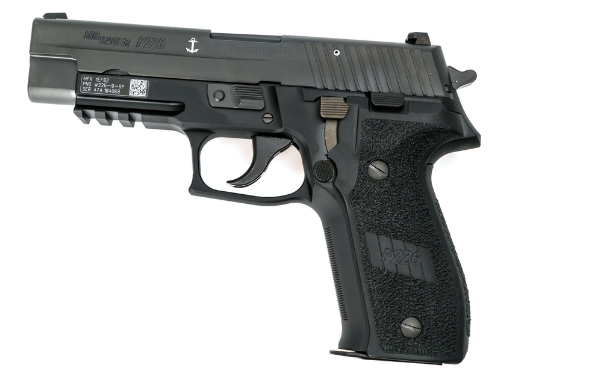 Undoubtedly, the Sig Sauer P226 has garnered a reputation as one of the most iconic movie guns. Its sleek design, undeniable reliability, and real-world accolades have made it a filmmaker's darling.
Cinematic Showcases: Films like "John Wick" showcased this gun in all its glory, but it's appearances span numerous action films and spy thrillers.
Collectible Appeal
Beyond its cinematic allure, its collectible appeal is intriguing. For firearm aficionados, the question often arises: "How much is a Sig Sauer P226 currently worth?" Its value lies not only in its film credits but its esteemed service record with various elite forces globally.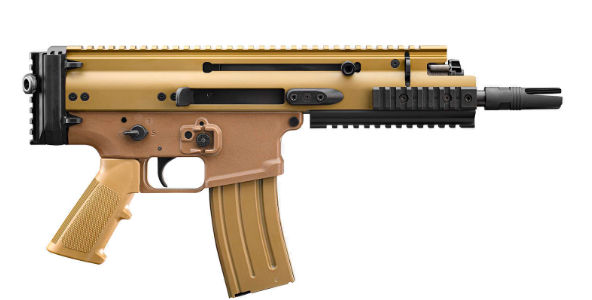 Modern Warfare's Cinematic Darling
The FN SCAR, with its modular structure and formidable appearance, speaks the language of modern warfare fluently.
Cinematic Showcases
It graced our screens in movies like "Iron Man" and "12 Strong," representing the pinnacle of firearm evolution.
Collectible Appeal
Its design caters to adaptability, accuracy, and range. The ensuing question for collectors after seeing it in action is, "How much is an FN SCAR currently worth?" Its real-world usage by special forces worldwide enhances its value and appeal.
The Desert Eagle: Power Personified
This semi-automatic handgun's unique design and devastating caliber have made it a cinematic favorite. It's hard to forget the sheer power conveyed when it's fired on screen.
Cinematic Showcases
It was Agent Smith's choice in "The Matrix" and has appeared in countless other films, always synonymous with raw power.
Collectible Appeal: Its unusual design and powerful cartridges make it an essential piece for firearm collectors. Interested readers can find a detailed history of the Desert Eagle on Wikipedia.


The Colt Python

The Revolver that Revolved Around Drama
From the days of Westerns, revolvers have spun many tales. The Colt Python, however, took it to another level.
Cinematic Showcases: Its elegance made it the perfect fit for films that required a revolver with a touch of class. It became an emblem of style in movies and TV series alike.
Collectible Appeal
Its craftsmanship and precision are unmatched. It's considered the Rolls Royce of revolvers. Enthusiasts can dive deeper into its lineage and craftsmanship through trusted firearm platforms like American Rifleman.
Why Do These Guns Appeal to Collectors?
Firearm enthusiasts often walk the line between history buffs and technical experts. These iconic movie guns serve as bridges between real-world applications and cinematic dramatization:
Historical Value
Many iconic firearms, like the M1911 or the AK-47, have rich histories, having been used in real-world conflicts. These tales add layers to their appeal.
Technical Superiority
Guns like the FN SCAR represent the zenith of firearm evolution, appealing to those who appreciate craftsmanship and innovation.
Cinematic Fame: Just as stamps or coins with misprints become valuable, so too do guns associated with iconic characters or unforgettable movie moments.
In Closing
From Reel to Real
There's an undeniable magnetism to these firearms—a blend of real-world valor, craftsmanship, and cinematic fame. They transform from mere props to entities with stories, legacies, and histories. Collectors who acquire them aren't just buying a piece of metal; they're inheriting tales of valiant soldiers, intrepid spies, and larger-than-life heroes.
To truly appreciate these stories, it's essential to understand both their cinematic representations and their real-world applications. Websites like IMFDB (Internet Movie Firearms Database) can offer insights into the former, while platforms such as Cash for Arms shed light on the latter.
Remember, the next time a firearm steals a scene, there's likely a blend of history, technology, and drama behind its appeal. Dive in, and you might discover a world of tales waiting to be told.
Note: Owning firearms comes with great responsibility. Ensure you adhere to local regulations, prioritize safety, and always handle them with care.