There is no denying that cables in gadgets are slowly becoming obsolete, and they are progressively being replaced by wireless varieties. One of the popular wireless units is Bluetooth speakers and what makes them more desirable is simply because of their convenience and apparent greater portability and compatibility. For instance, they are more minimalistic because you no longer have to deal with the clutter of tangled cables and properly organize them afterward. In addition, the range of this type of technology is phenomenal, and you can listen to your music or move around the speakers without having to move your smart device as well. If you are here today because you are looking to buy a Bluetooth speaker but are unsure of the factors to look for, then you definitely have come to the right place! In this short but informative blog, I will share with you a buyer's guide on Bluetooth speakers in order for you to find the best one that fits your specific preferences and special needs. So without any further delays, let's get right into today's discussion…
Purpose
Before considering anything else, it is of utmost importance that you determine first and foremost the purpose which you intend to use the Bluetooth speakers for. Knowing your purpose for buying a wireless speaker is clearly established, will give you a good sense of the particular specification to look for in a wireless speaker. For example, if you are only planning to use the Bluetooth speaker for personal purposes that you can bring anywhere and fit right into your pocket or handbag, then a smaller Bluetooth speaker is the appropriate unit for such a purpose. On the other hand, if you are looking for a wireless speaker that has a bigger sound that you can use for small indoor and outdoor gatherings, then you can opt for the larger Bluetooth speakers. Nevertheless, they are still portable that you can carry around as you move from one place to another.
Audio Quality
The next factor that you have to take into consideration is the audio quality of the Bluetooth speakers. Aside from the difference in the brand name, you have to remember that the audio quality varies as well, and you have to be particular with it in order to give you the kind of sound you expect to emit from the medium you are using. You can opt for a Bluetooth speaker with either intense bass or those that have a sharper sound which is clearer. You can never really go wrong with the audio quality as long as it fits your preferences and you are comfortable with it, then everything should work out perfectly fine.
Added Functions
If you don't mind added features and you only care about the audio quality and stable connection of the wireless speaker, then you may disregard this tip as it will be easier for you to find the ones you need by only considering these features in mind. But if you don't mind spending an extra few bucks for some added functionalities that can enhance your overall experience, then you would be glad to know that there are some brands that have unique features that you will appreciate. Some of them have dedicated mobile applications and multiple connection capabilities that will provide you and your family with an enriching experience.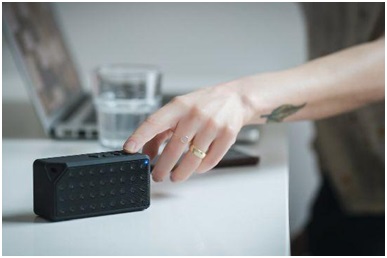 Final Thoughts
I hope the short blog that I shared with you today has somehow helped you gain the knowledge you seek in searching for a portable Bluetooth speaker that best suits your interests and particular needs. One of the factors that you have to look for is the purpose you intend to use it for because it will give you a good idea of the specifications you have to look for. And then, you have to take into account the audio quality of the unit and the added features you will likely need such as an integrated mobile application, multiple connections, or whether it is water-resistant, just to name a few of them. And if you are indeed searching for the best speakers but you are not sure which brand to prospect, then my recommendations for such purposes are those offered by Soundcore. They provide consumers with quality and high-functional Bluetooth speakers that are perfect for all occasions whether it is for a small gathering or you are just trying to unwind with music. The good news is that all of their products, including their wireless speakers, are under the cyber monday speaker deals promo that allows you to buy one of them at a hefty discounted price.